Image from: The Everyday Man.
Commuters who cycle 30 miles per week to work were associated with a 40% lower risk of premature death.
New results from research carried about by the University of Glasgow reveal that regularly cycling to work could cut the risk of developing heart disease and cancer by 40%! The study analysed data from 264,337 participants over a 5 year period. If you've been looking for that extra bit of reassurance to bite the bullet and start commuting on a Mango then this should be it!
| | Walking to work | Cycling to work |
| --- | --- | --- |
| Risk of developing cardiovascular disease | Lowered by 27% | Lowered by 46% |
| Risk of developing cancer | none | Lowered by 45% |

Results from the paper 'Association between active commuting (walking and cycling) and incident cardiovascular disease, cancer and mortality: Prospective cohort study of 264,337 UK Biobank participants'
Of course the health benefits of cycling to work are already well known, especially amongst our own riders. Some of the healthiest (and happiest!) people we know are those that have integrated cycling into their daily routine.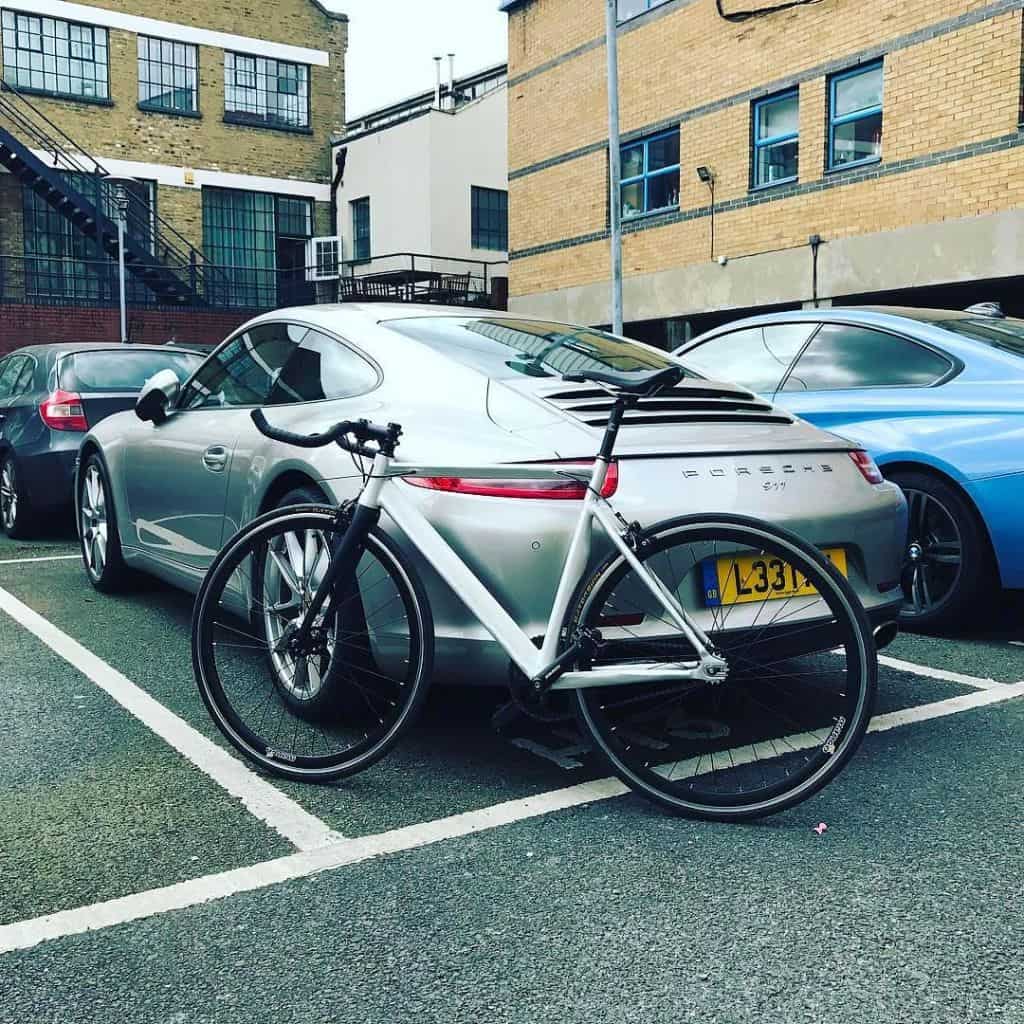 "So the Point Blank makes my commute from Hackney to Soho about 6 mins faster than the Porsche…"—@alasdairscott
Obviously walking and cycling to work are going to be more beneficial than driving or taking public transport, but the mechanics of both cardiovascular activities are very different.
There are many factors involved in the measurement of the positive effects of cardio when it comes to walking and cycling, such as body weight, how quickly you are walking, or how intense you're riding. Typically those that walk to work do so over a shorter distance, and so it's the cyclists who are more likely to get a bit out of breath and work themselves harder. Dr Carlos Celis-Morales said "Walking is generally a lower intensity of exercise than cycling." While many of the same muscles are used in both activities, cycling activates more overall. Your outer and inner quadriceps, hamstrings, glutes and calves are all engaged during various stages of the pedal stroke. Depending on the distance of the commute, you may find that cycling will involve less impact on joints and muscles too.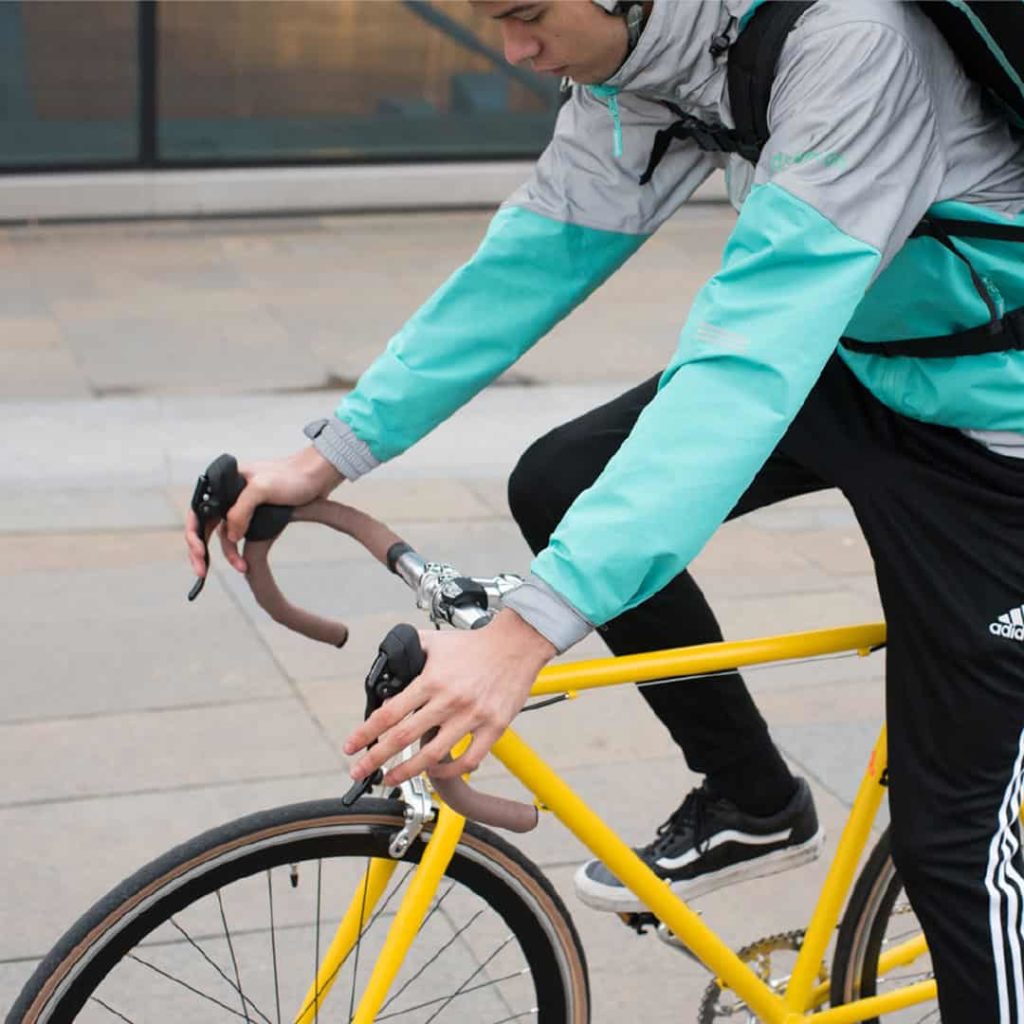 For many Deliveroo riders, cycling is their work, and health benefits are noticed quickly.
Most of us have to travel to and from work at least 5 days a week, so integrating cycling into our daily routines removes the emotional restrain that we sometimes face with other exercise, like visiting the gym. Whether you can go all in on cycling, or even just combine it with public transport or driving for part of the journey, there are notable health benefits to be gained. Check out our post on city cycling if this new data tempts you to try switching up your commute, and let us know how you get on via social media!
The question now is will our government and local councils make a point of using this data to influence investment in new cycling infrastructure? With the surprise general election backed for the 8th June, we certainly hope that all parties make a point of outlining their relevant plans.
We want to see your commute on your Mango Bike! Take a snap of you and your bike on Instagram and tag #mangobikes, we'll share it!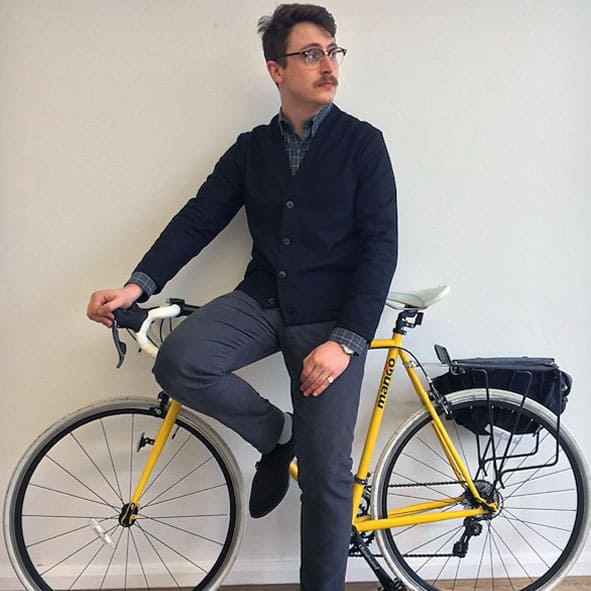 Fashion meets function. Our bikes look good, and make you feel good riding them to and from the workplace. From @sartorialchap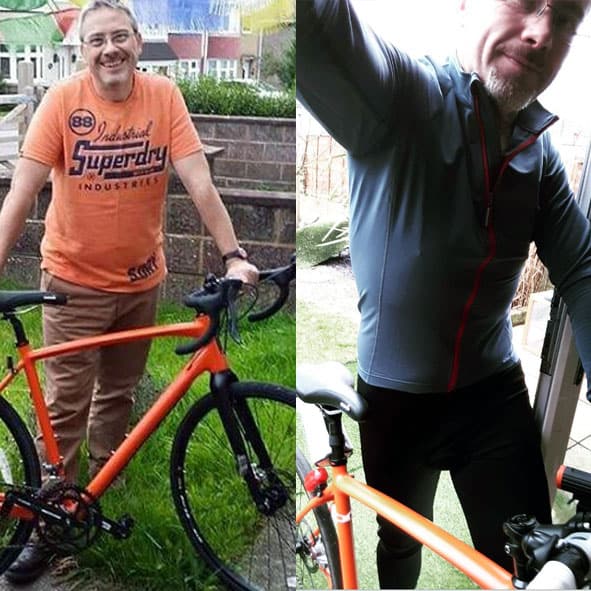 Our main man @bikerbill40 has seen some incredible results by adopting cycling into his daily routine.