Some animals hibernate as part of their winter routine, but it seems my blogging took a summer siesta.  I didn't forget, it was a choc-a-block busy period (good problem) and I just hoped it would write itself (unlikely solution).

In 2017 Mango hit a bump, like those potholes that send you head-over-handlebars. It was a mix of good bikes, bad numbers, and some not-so-wise prophets.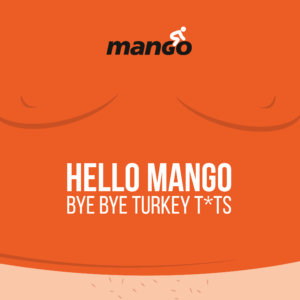 Things went a little sour, like those mangos that just don't taste right, so it was time for a change. Instead of lounging around in defeat, we did what riders do. We got Mango back on the bike – metaphorically first, but then for real. We cycled balls-to-the-wall to blow off the steam then came back to start afresh.

We relocated to Ballyclare in Northern Ireland, where we still make the same brilliant bikes, but with twice the rainfall and a nicer view. Mango is now under new ownership, but we're still the same tasty brand, with the same passion, and most importantly the same great bikes – but with a story to rival Shakespeare.

It's been almost 12 months of early mornings and late nights and plenty of tears, tantrums and disagreements along the way.  It's an emotional and stressful rollercoaster – always hard work, at times brilliant and woeful at others. It's also a cash-intensive little beast.

We're into the festive period which is, for most, a great time of year.  January 2019 will be particularly so for me – 1 year since we relaunched Mango Bikes and it's also when Mrs H and I are due baby number 4 (to be exact, whilst we both look 8 months pregnant only one of us is – more on that later).

So we'll soon be into the routine of early mornings and late nights there'll be tears, tantrums and disagreements for sure.  Having a new baby in the house will be an emotional and stressful rollercoaster – it'll be hard work, at times brilliant and woeful at others.  And bambino is sure to be a cash-intensive little beast.

There have been a few times over the last year (31st March 0806 – 0809, 12th June 1536 – 1540 & 29th September 0148 – 0153) that I've had the chance to reflect on what's been going on and what might lie ahead.
It seems (re)starting up Mango Bikes is a lot like dealing with a newborn baby (or 4).

In one of those 12 minutes of reflection (yip, go check, it totals 12 minutes) it also occurred to me that nurturing a young business and young family has another similar and unforeseen consequence – clothing shrinkage.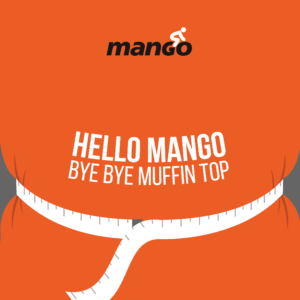 Sometimes known as Dadbod, maybe now renamed as Startuphips, it's the same outcome; once loose shirts now bend at the buttons; slack jeans now not-so-slack; t-shirts lose length to give way for additional girth.

So 2019 needs to be about continued growth and health (for Mango) and some reduction (for my waistline).  "Hello Mango, Bye Bye Turkey Tits"

Happy New Year and Happy Cycling!
Mango Bikes // Andrew