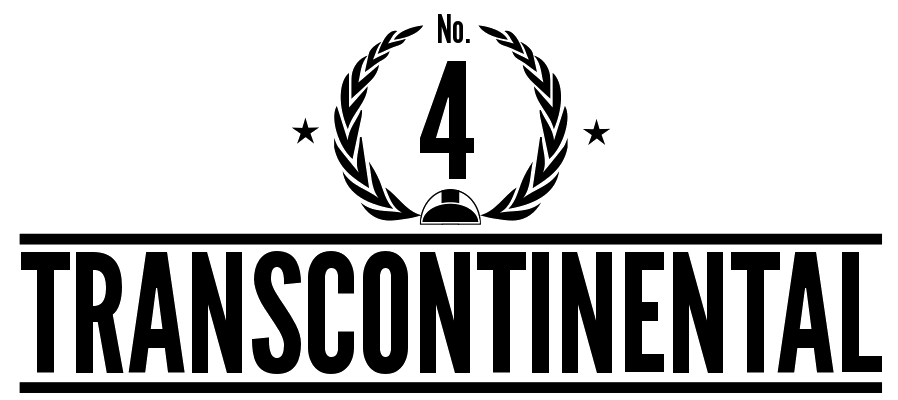 Rory Kemper our "Bearded Wonder" – The Interview
As much of you will have noticed over the last 8-10 months we have been supporting and collaborating with a good mix of athletes and customers. Perhaps our most familiar of which is Rory Kemper, our "Bearded Wonder".
Rory came to us as a long standing Mango customer with an awesome story. Once a self-proclaimed laze about fast food fan with little interest in exercise, Rory turned this around and became a passionate cyclist and liver of life. Short rides lead to sportives, which in turn lead to an Ironman Race. Now he faces his biggest challenge to date, the Transcontinental Race (TCR) on his Point AR.
Earlier this summer Rory cycled up the road (the 100+mile road from London…) to visit us at Mango Bikes HQ, where he shared his training stories and spoke about his plans for the TCR.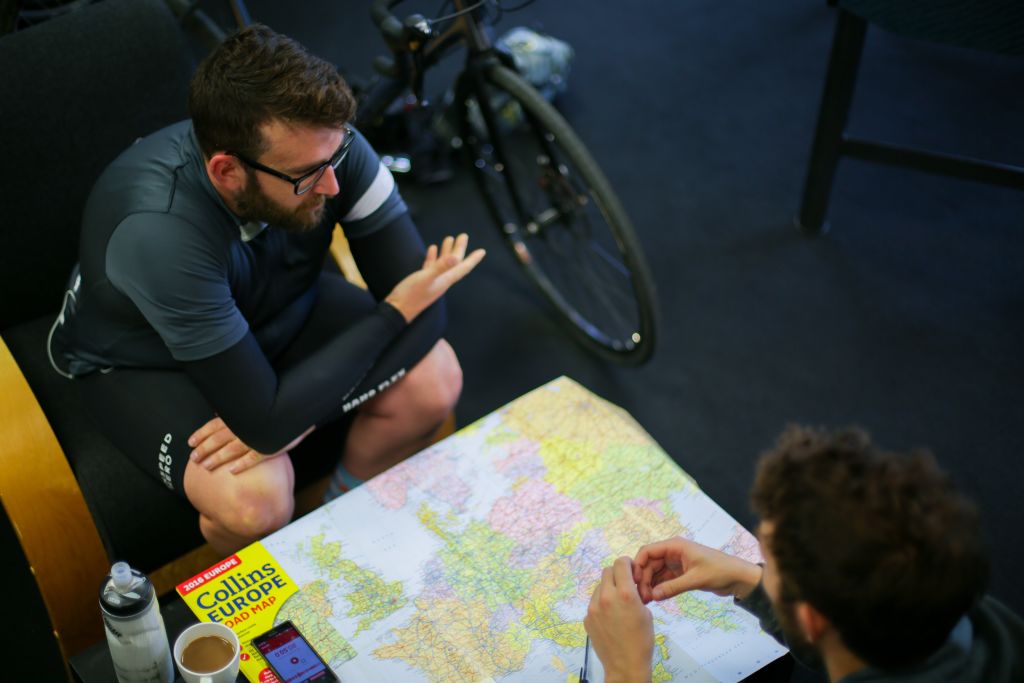 The TCR across Europe starts at the end of July in Geraardsbergen, Belgium, where 300 riders will set off at midnight on their solo adventure to Turkey. Last year 175 riders set off from Belgium with only 90 completing the race. This race is not for the faint-hearted and requires a serious amount of preparation and of course a bike!
Mango Bikes – "How and when did you start preparing for the TCR?"
Bearded Wonder – "They notified everyone on christmas day. As soon as they told me I started. It's hard to fit it in…my training fluctuates week to week, life gets in the way. I always try to have an easy week once a month and the rest of the time I'm beasting it. I think in total I have done over 5,600 miles training! I also ride everyday to work on my single speed regardless of the weather because you train in bad weather and it makes your stronger."
BW –  "The route is  shorter than last year but there are massive mountain ranges you have to navigate straight across. With route planning I have learnt the hard way. I went to France to test the route to the first checkpoint and basically learnt how not to plan a route. The thing is this is a race, it's not a bike touring holiday where you can do 50 miles then chill out".
MB – "And what's your objective?"
BW – "The people who win the race are professional racers. These are people at the top of their game…I mean I'm doing it for the bearded fat guy. I wanna get there in time for the party, to do it in 14-15 days, that's my plan. To show you don't have to be a top end athlete to do something pretty cool."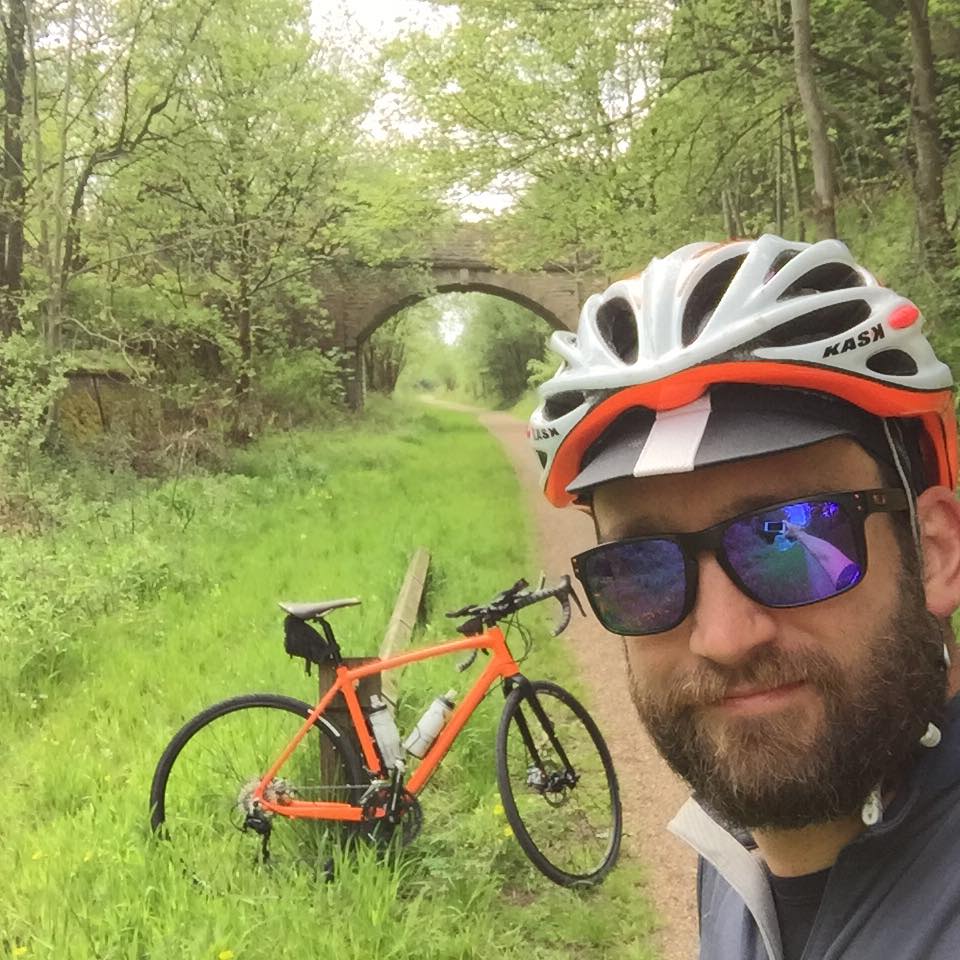 MB – "What do you think you are going to eat?"
BW – "Whatever I can get ahold of! A lot of McDonalds through France and Switzerland then basically pizza all through Italy and the Balkans and a Kebab at the finish in Turkey haha. Seriously though nutrition is going to be so important, avoiding sugars so I don't have peaks and troughs".
MB – "What sort of distance will you cover per day?"
BW – "It's going to depend and differ on location. But essentially I need to average 150-180 miles a day. Down to the first checkpoint is the only flat section in the whole race sadly.  I need to bank enough miles when it's flat because between checkpoint 2 and 3 it's short, only 190 miles and 30,00 ft climbing…every 5 or 6 days I might treat myself to a shorter day. That way I can catch up on sleep. Maybe stay in a hotel around each check point. My experience of head winds during hurricane Katie during March taught me a lot. The exposed nature of some routes hurts your speed so much. The wind is a massive factor. I'd rather have rain sleet snow mountain ranges everything over head winds. Because I did all that I know that If the wind's really that bad just keep on going then find a little hedge and have a sleep get back up and keep going!"
MB – "What changes have you made to the bike?"
BW – "We have set up the bike with a 11-32 gearing and it is a must. I will  literally spend two weeks spinning in an easy gear. It's difficult because you want to punch through the easy bits but you have to see it as a measured effort and ensure you don't go into the red. A dynamo hub is a must to power my lights because you can't afford to have stuff die on you. I've also attached some clip on time trial bars for a more comfortable position. I have already done over 1200 miles on my Point AR. The geometry and sturdiness of the bike are the biggest thing for me and obviously disk brakes are an improvement. Got straight on the Point AR and thought yep this is it, i'll be able to do it on this. It's heavier than other bikes but with that comes confidence in the quality. It's less likely to fail. I've treated the bike as it was designed on road off road gravel tracks and it has put up with everything."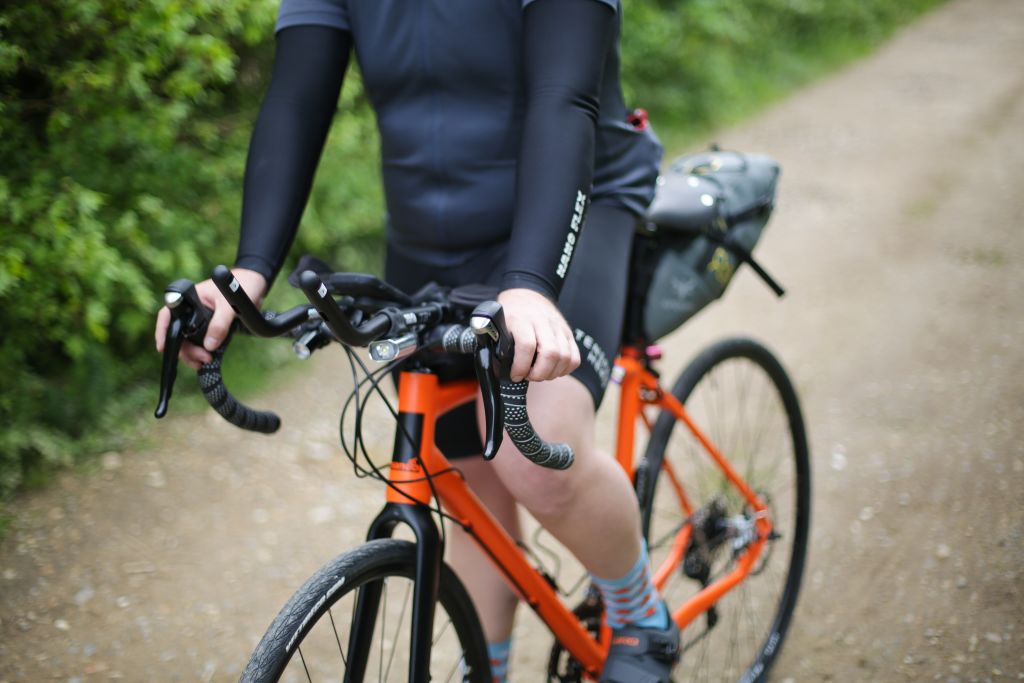 MB – "What sort of stuff will you be carrying?"
BW – "Bivvy bag, air mattress so I can sleep anywhere. Running shorts, running T-shirt a down jacket, first aid kit, spares tools and thats about it. Lip balm is key, make sure that's easily accessible. I have a dyno hub to charge lights/GPS on the go if I sit in a cafe waiting for my Garmin to charge, you lose that hour. Do everything you can on the bike. Only stop to eat, pee and sleep."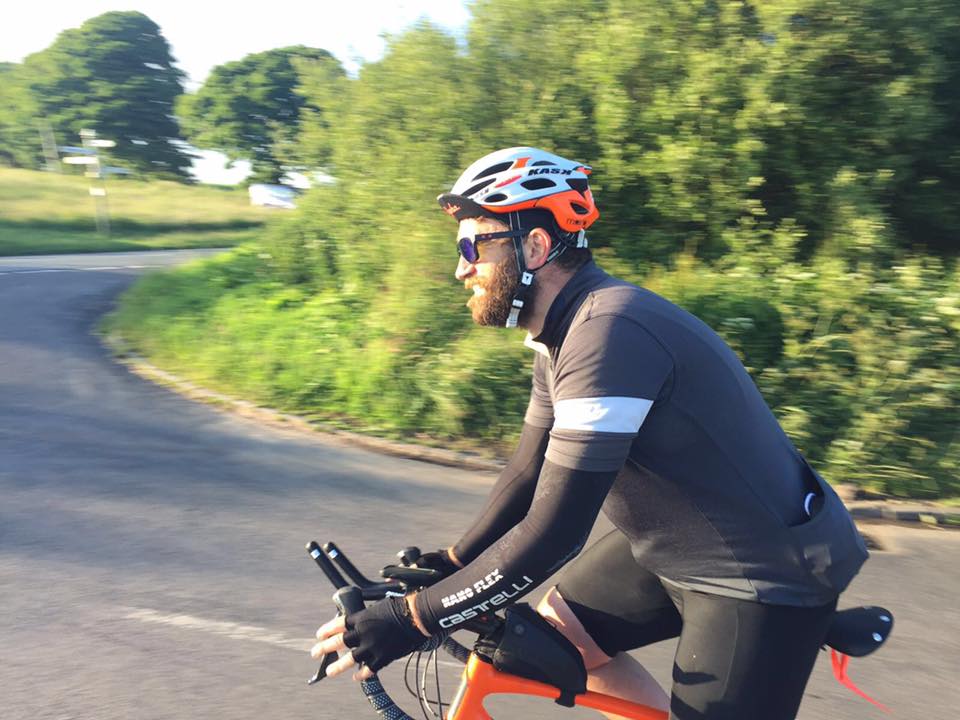 MB – "Finally, what's going to happen at the finish?"
BW – "The finishers party if I make it!  TCR put on a party for the finishers. That's the objective. Look I'm not going to win it right!"
Our man Rory. Doing it for the bearded fat guys out there. Showing us you don't have to be a top level athlete to achieve something amazing.
Follow Rory's journey LIVE here
Follow his progress throughout the race on our blog and his Facebook page
Check out his monstrous training activity on his Strava page
Use hashtag #‎TCRNo4S116‬
Rory's bike – Point AR 105:
[product id="4105"]