Custom Point Blank
Point Blank is the weapon of choice for attacking the metropolis at pace.
Taking inspiration from the velodrome, Point Blank has a frame designed for complete rigidity when accelerating, maximising power delivery to the rear wheel. The short rear end, coupled with the aero seat-tube, keeps handling lively for when you have to react quickly.
Each Point Blank is built to order and every frame is powder coated, in-house, here in the UK. They're assembled by hand, with the highest quality parts from SRAM and Chasewood, with Thickslick tyres. And because of this attention to detail, Point Blank is a thing of beauty as much as it is a functional tarmac tearer.
Head down geometry. The more you attack, the more you get out of the bike.
Urban Cyclist give Point Blank 9/10 for its spec, performance and price tag, topping their reviews for the category.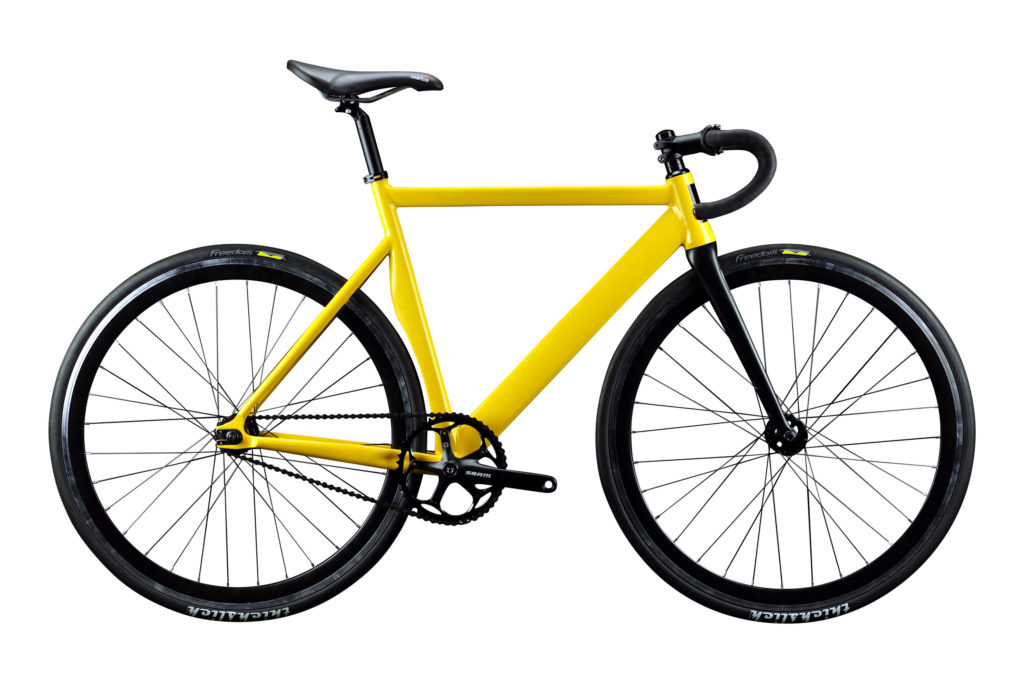 Drop bar or pursuit bar options available to suit you riding style.    Come with brakes centrally mounted.
Frame and fork are powder coated by hand in-house for a tough, durable finish.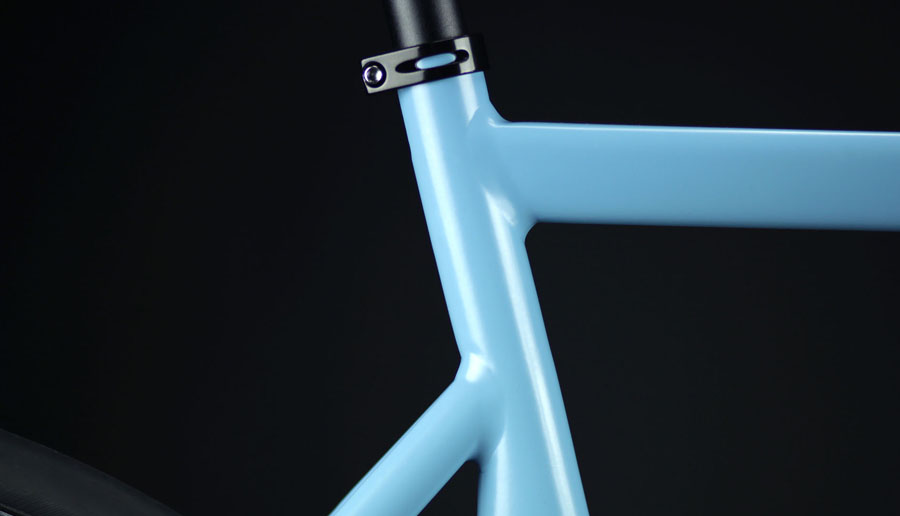 Seamless welds
Attention to detail. We appreciate good design and want things to look right. All the welds on Point Blank and rubbed down to maximise impact.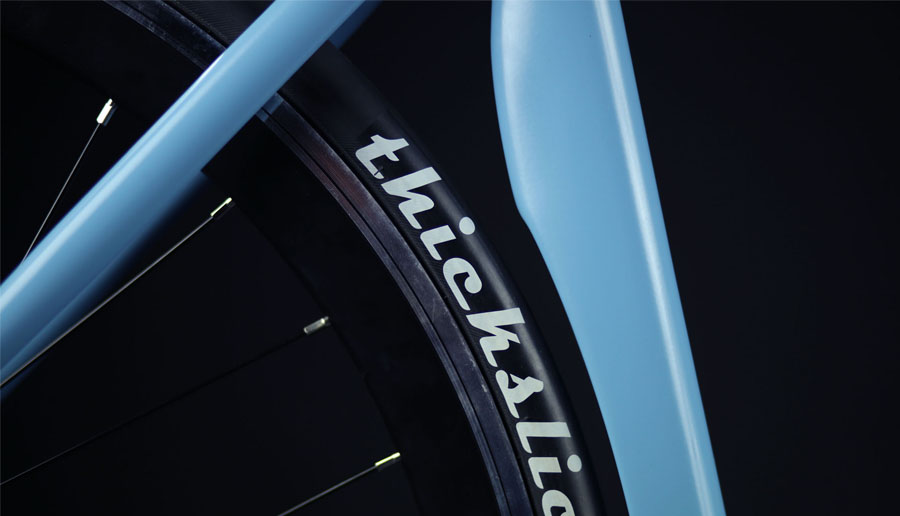 Aero cut-out seat tube
Aero-cut seat-tube means for better seat tube angle whilst maintaining a tight, nimble back end.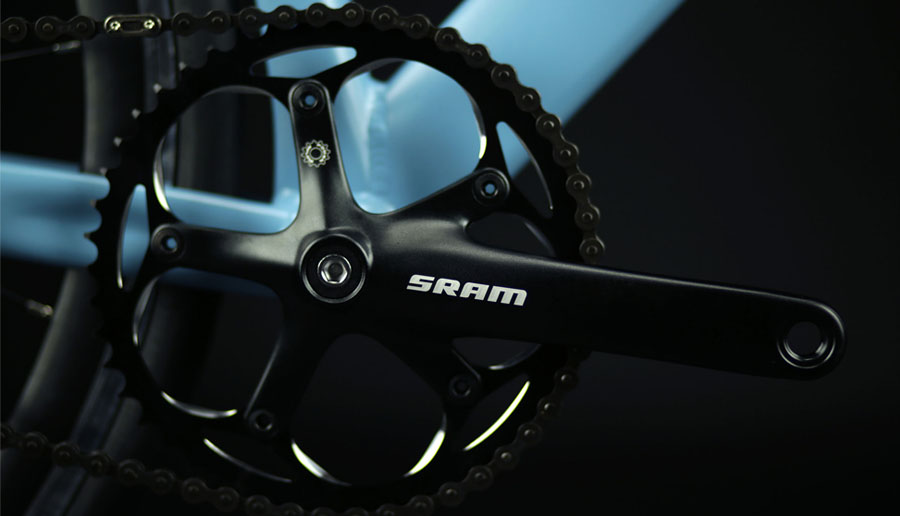 SRAM S100 Crankset
48 tooth SRAM S100 1.1 crankset is bolted to a Powerspline bottom bracket, delivering maximum torque to the rear wheel.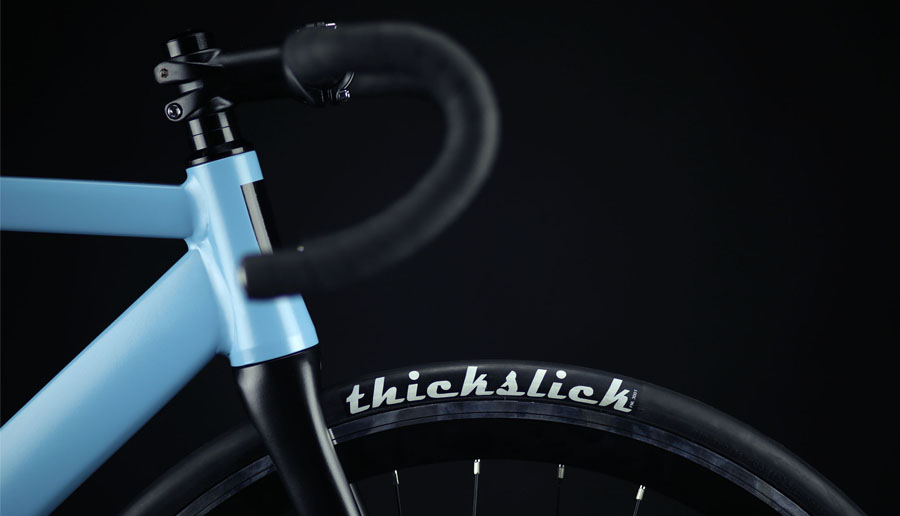 Thickslick Tyres
A brilliant urban tyre offering grip, low rolling resistance and great looks all in one.
Single speed or fixed gear?
Point Blank comes with a flip-flop rear hub, allowing you to ride both freewheel and fixed. Freewheel allows you to coast, pedalling only when you want to just like any other bike you're used to. Riding fixed means just that—if the wheels are moving then are so are the cranks and your legs, offering an unparalleled connected experience. We fit brakes as standard on every bike we build, so you'll be able to stop no matter how you choose to ride.
Red Bull, Nike SB and Skateboard Cafe Skateboarder Korahn Gayle
Watching professional skateboarders in action leaves you in awe. That's why we're so proud to have Korahn riding a Point Blank, getting him from spot to spot where smaller wheels can't.
Share your #mangobikes story