Sivo Ltd Edition
Make them stop and stare with the Original Single Speed: Sivo Limited Edition.
The clean style of our Original Single Speed bike is second only to its reliability.  Loved around the globe, this award winning model is the perfect urban bike – low maintenance, robust and an absolute joy to ride.
Built using components from world-leading cycle brands including Deda, San Marco and Miche – this is a bike that should break the bank, but it comes at a price point that is unbelivably good value.
Can you improve on perfection?  We think you can.
This very limited edition model includes some finishing touches from premium Italian brands, including Deda Crononero handlebars (3 options, all with Tektro bar end brake levers), San Marco Monza saddle and bar tape, Miche XPress crankset and the fabulous Supertype seatpost.
Limited Edition with unlimited admiration – the OSS Sivo Limited Edition should come with a rider warning – CAUTION: Prepare To Be Stared At.
San Marco produce saddles for some of the world's best riders.  We're proud to have them on our bikes.
46/18 gearing is the perfect blend of acceleration and top speed. We spent forever finding the right combination – this is it.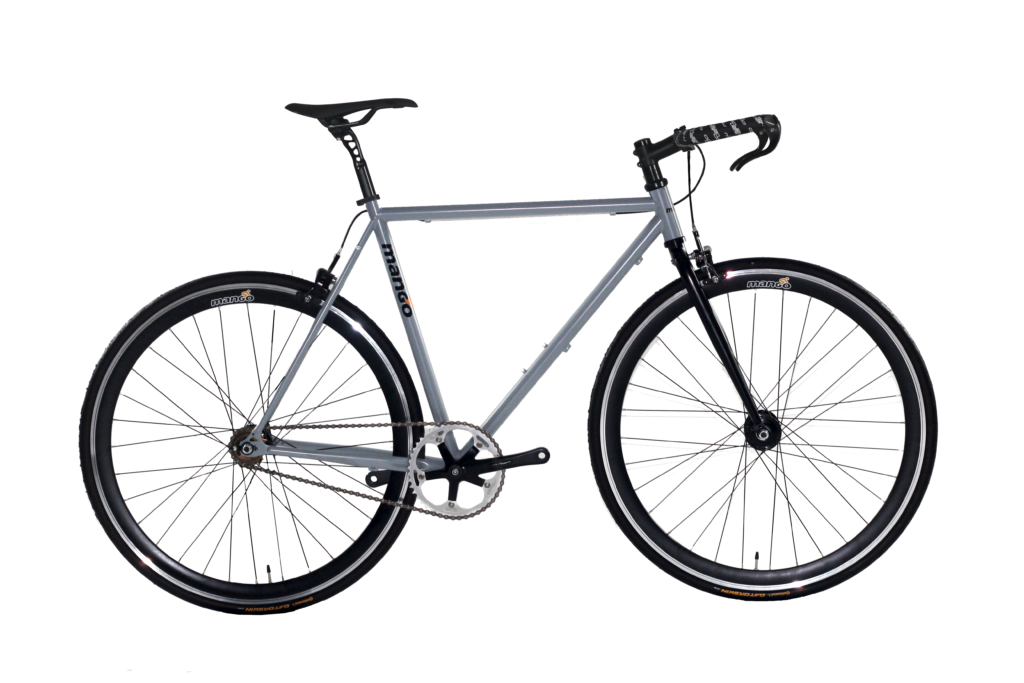 3 bar options to suit your style. Crononero Original, Team or Low Rider
Smooth, fast-rolling alloy hubs that stay quick for much longer, regardless of the weather. Easy to maintain for hassle-free riding.
Single speed or fixie?
All of our Original Single Speed bikes come with a flip-flop rear hub, allowing you to ride both freewheel and fixed. Freewheel allows you to coast, pedalling only when you want to just like any other bike you're used to. Riding fixed means just that—if the wheels are moving then so are the cranks and your legs, offering an unparalleled connected experience. We fit brakes as standard on every bike we build, so you'll be able to stop no matter how you choose to ride.
Share your #mangobikes story