Langland
At Langland Bay when the surf's flat and the sun's low, the sea becomes a mirror. Pretty suiting for this limited run with its polished finishing kit.
We spent a long time ensuring consistency of the finish across the various components, each part being shined by hand. Coupled with tan wall tyres, Langland combines a classic look with contemporary components.
Since launching, the Original Single Speed has taken the single speed/fixie market by storm and is probably the most popular fixed gear bike out there.
We're so proud of our embroidered saddle that we fit it on the majority of our bikes. No need to worry about getting a numb bum.
46/18 gearing is the perfect blend of acceleration and top speed. We spent forever finding the right combination – this is it.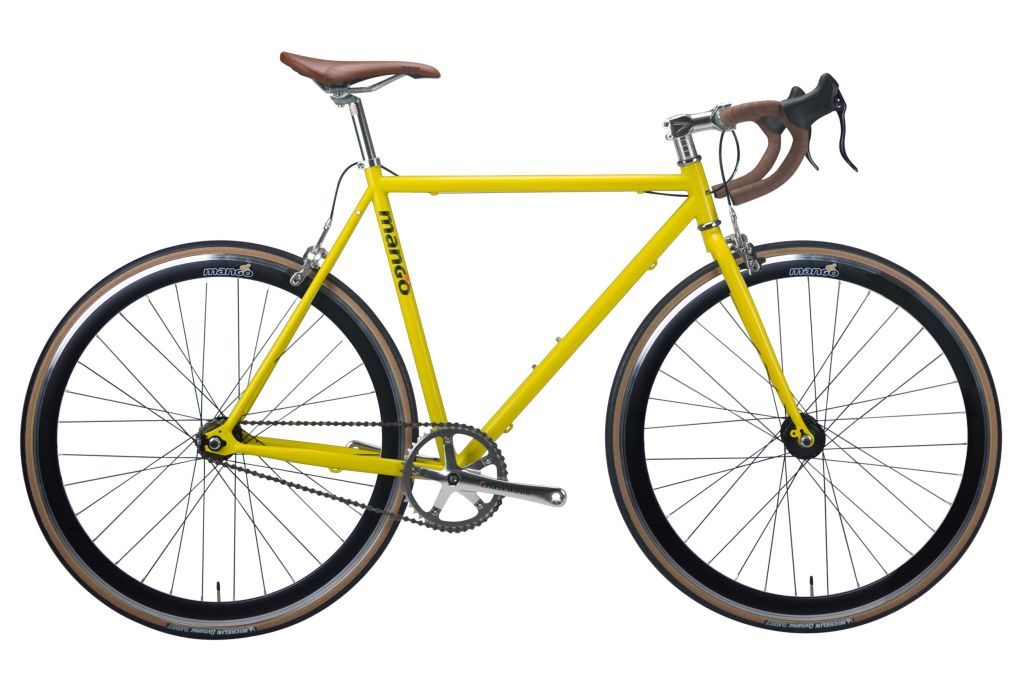 3 polished bar options to suit your style. Riser for the best handling, bullhorns for attacking at pace and and drop bars for covering distance.
Smooth Rolling Flip Flop Hub
Smooth, fast-rolling alloy hubs that stay quick for much longer, regardless of the weather. Easy to maintain for hassle-free riding.
Single speed or fixie?
All of our Original Single Speed bikes come with a flip-flop rear hub, allowing you to ride both freewheel and fixed. Freewheel allows you to coast, pedalling only when you want to just like any other bike you're used to. Riding fixed means just that—if the wheels are moving then so are the cranks and your legs, offering an unparalleled connected experience. We fit brakes as standard on every bike we build, so you'll be able to stop no matter how you choose to ride.
Share your #mangobikes story