Posted by Eleanor on 19th Sep 2017
Each week we'll pull together our favourite finds from the world of music, video, food, drink, art and beyond.
Pass it on and share 3 Things with your pals.
'NERFTASTIC' THING TO WATCH
'Dude Perfect' is a youtube channel that posts videos full of laughter, fun and activity. Their most recent video is 'Nerf Bow Trick Shots'. If archery isn't hard enough?! However, we truly admire the skills these 'dudes' have.
SOMETHING NICE TO NIBBLE ON...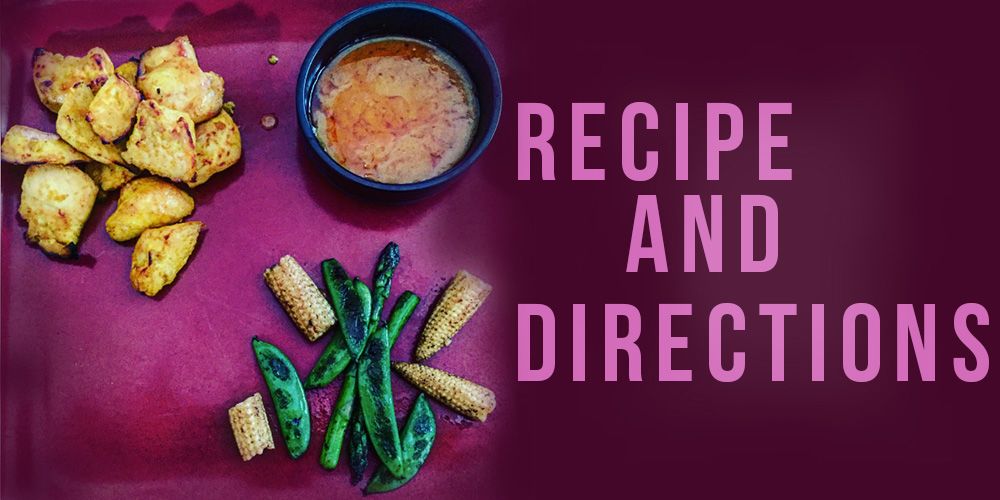 Thai chicken satay...
We love food from all around the food, whether its Indian, Italian, Chinese or Greek. But recently, Thai has become our new favourite. Especially this marinated chicken satay dish! So many flavours!
Chicken satay
Step 1 - Using the satay seasoning mix, stir up the contents of packet A (chicken marinade) with 60ml of coconut milk and marinate 1/2 kg of chicken strips and leave for an hour.
Step 2 - Grill the chicken until done.
Satay sauce
Step 1 - To make the satay sauce, empty the contents of the sachet in a small pan and add 180ml of coconut milk and 3 tablespoons of coconut oil or vegetable oil. Step 2- Bring to the boil then lower the heat and simmer for 15 mins.
Vegetables
Step 3 - Whilst the chicken and the satay sauce is cooking, put the vegetables into a frying pan, add a drizzle of soy sauce with 1/2 teaspoon of ground ginger then fry until done. When all of these steps are complete and your food is fully cooked, plate it up and eat away! Yummy!
Recipe
Chicken breast (DICED)
LOBO Satay seasoning mix
Baby sweetcorn
Asparagus
Sugar snap peas
Soy sauce
Ground ginger
Coconut oil/vegetable oil
Coconut milk
ARTIST TO FOLLOW - ISTEEF
Go fruity for Isteef art! Present him a banana and he'll create a pièce de résistance.
Remember to Tweet us with anything interesting you've found recently- we love to hear from you!